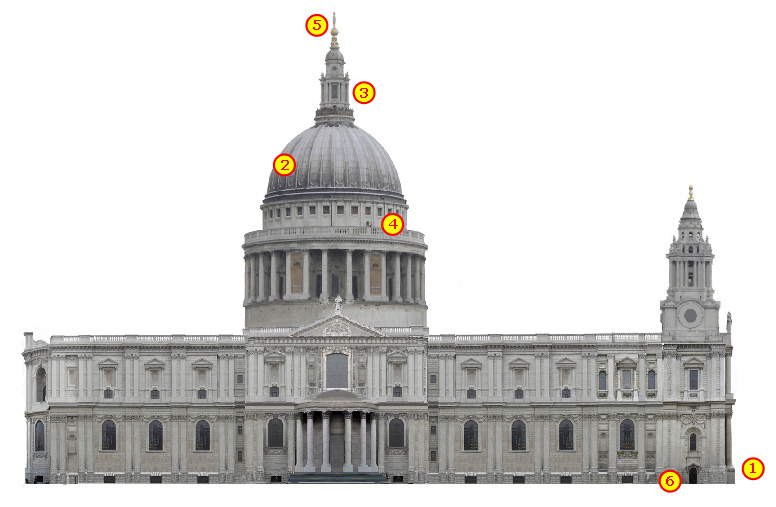 > St Paul's Cathedral charges for admission to help pay for the maintenance of the building which is said to cost more than £10 every minute.
> The main entrance to the cathedral is up the steps at the west end (1), but the picture is of the North side showing the sheer size of the building. The famous dome is the world's second largest after St Peters in Rome. It is made of timber and covered in lead (2).
> Inside the dome there is a cone-shaped, brick support for the heavy stone lantern (3) which sits on top. To hide this support from view inside the cathedral there is another 'cosmetic' dome at a lower level, also made of brick but plastered over and painted with frescoes.
> There are 530 steps up to the Golden Gallery at the base of the lantern. It was once possible to climb even further up into the ball under the cross (5) but this is no longer permitted for safety reasons.
> The entrances to the crypt is outside the building (6). Here are the tombs to Christopher Wren (the cathedral architect), Lord Nelson and the Duke of Wellington
> The St Paul's Cathedral website can be found here.