Back to the Strand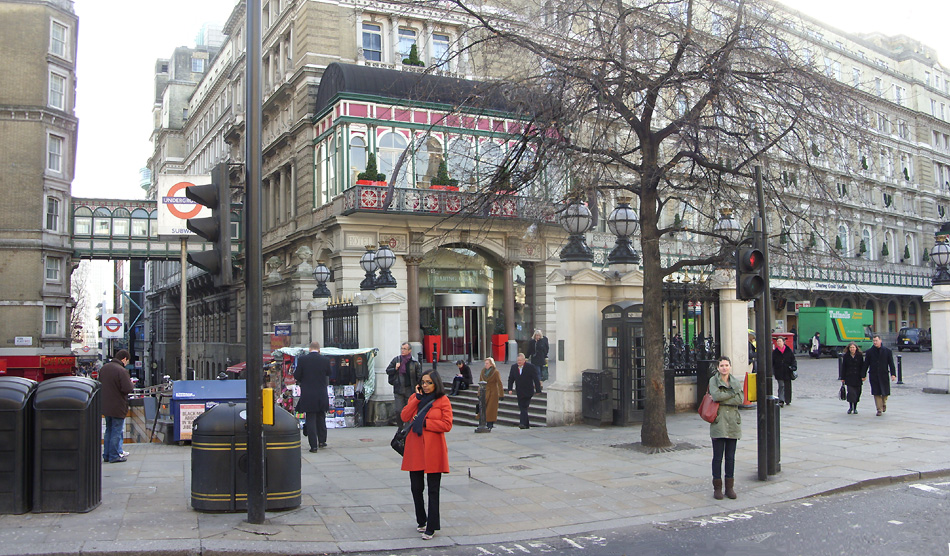 Charing Cross mainline station on the Strand is behind the hotel. Charing Cross underground station is also here.
Villiers Street is down the steps and leads to Embankment and the River Thames.



This information plaque is attached to the wall near the oak tree.



These bins nearby are for carrying free newspapers in a variety of languages.



Detail of the 70 foot high Charing Cross which gives the station its name.
The spire-shaped monument is in the middle of the forecourt outside the station and is a
Victorian copy of the original from the 13th century.

Back to the Strand