These are the same street maps that we use to keep the website right up-to-date. They show all the shops etc with a simple colour-code so you can see where everything is, quickly and easily.
A ''Street Sensation'' booklet to use when you go shopping in London.
8 page print-out of the highlights in each area. You may be surprised at how interesting some of these shops are, even if you aren't shopping!
Our map showing 20 markets within easy reach of the centre.
Guest password to access the extra pages on the website.
"Invaluable when I visit London"
Please pay using PayPal. The Guide costs £6 plus shipping.
UK orders will be sent first class post. Airmail to Western Europe takes about 3 days, and outside Europe 5 days.
"Worth having for Oxford Street alone"
"I shall recommend it to my friends"
Also included with your Guide:
Note 1: Running late? We can deliver your Guide to your accommodation address in London. Once you have placed your order, just email us the name of the hotel and date you arrive.
Note 2: Wholesale orders. Please use this page for orders of 500+ booklets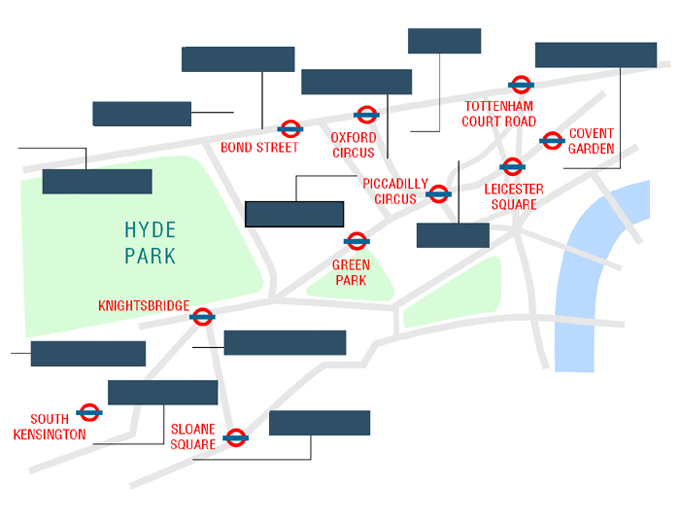 There are 40 pages in the Guide showing what's on offer in these 12 shopping areas of London.
A-Z category listings of all the shops (plus a brief description) are on the left-hand page, opposite the maps on the right.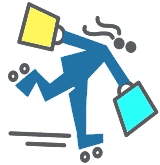 Clothes (all)
Clothes (women)
Clothes (men)
Sportswear
Shoes (all)
Shoes (women)
Shoes (men)





Department store
Bank / Exchange
Health / Beauty
Restaurant
Cafe / Snacks
Pub / Bar / Club



Jewellery / Watches
Home / Lifestyle / Other
Music / Books / Leisure
Art / Antiques
Children's things
Phones / Technology



Here is the key to all the maps: