This is the Charing Cross station on the Northern line (and also the mainline station). It is connected to the other Charing Cross underground station (the Bakerloo line) by a long pedestrian tunnel .
Which exit at Charing Cross station?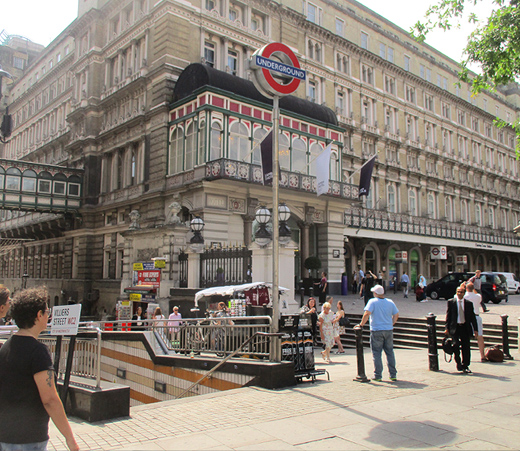 Photo shows the Villiers Street exit 1.
Photo shows Duncannon Street exit 6.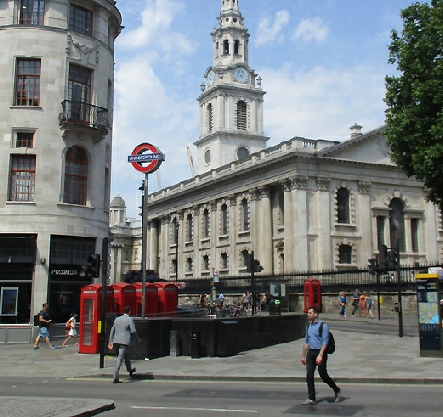 Bakerloo line
Northbound - Platform 1
Southbound - Platform 2

Northern line
Northbound - Platform 5
Southbound - Platform 6
2 lines at Charing Cross station(s)
See plans of these other stations: